Refill Is The New Recycle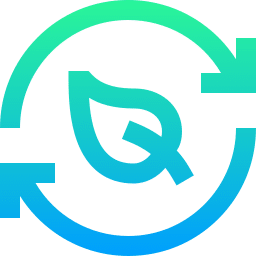 The Environmental 4 R's –
Reduce, Reuse, Refill, Recycle
DS Laboratories continues its quest to minimize its footprint on plastic by creating more environmentally conscious and friendly initiatives & packaging. We know it makes you feel good too as a consumer.
Let's take care of the planet we all love and share.
As millions of people around the world use our products, we are introducing REVITA & REVITA.CBD in a new size with more sustainable packaging.

Scientifically Proven

Earth-Friendly Packaging

Dermatologist Recommended
Over 2,000 5-star Reviews
Absolutely love this, makes my hair feel nice and strong, I also use this along side the conditioner and I've definitely seen an increase in density on my scalp so I will continue to use.
Excellent product. 1 month in and hair seems thicker. I recommend it to anyone looking to combat any form of hair loss.
Love love love!!! Nothing like it! Been looking forever and finally found the shampoo & conditioner that changed my hair! It's only been a month and I see a difference! My shampoo and conditioner for as long as I can have it.
Very happy with the shampoo and conditioner. After 3-4 weeks of use I got great results. Every time I did my hair or washed it I had a lot of hair on my hands. After using the shampoo and conditioner the amount of hair that was that was falling out is reduced by like 80%. I plan to continue using it and even recommended it to my brother
My hair is both thin and fine. I was pleasantly surprised at how much texture this shampoo gave my hair. It immediately made it look and feel thicker and easier to manage. I definitely recommend for anyone with the same hair type.
Explore our Revita collection of shampoos and conditioners with our new Earth-friendly aluminum bottles.
Revita® hair-stimulating shampoo delivers superior results for men and women concerned with hair loss and hair thinning. Revita® shampoo is formulated to maintain scalp vitality and protect against follicular dysfunction, achieving the best results in a short period of time.
Revita® Conditioner delivers state-of-the-art technology that builds on the legendary success of Revita Shampoo. Unlike conventional conditioners, Revita Conditioner contains scientifically proven ingredients of the highest quality and efficacy to promote optimal hair health. This ultra-rich, color-safe conditioner utilizes a next-generation delivery system that adheres to the scalp, keeping key ingredients working for 12 hours or longer to achieve maximum efficacy.
Revita® Antioxidant and Stimulating CBD Shampoo is enhanced with 150 mg of broad-spectrum CBD (cannabidiol) to help fortify hair, promote growth*, and fight thinning. Revita.CBD® soothes irritation, energizes follicles, and extends the anagen (growth) phase while fighting the effects of DHT (the testosterone-based hormone that can cause hair loss).
TIS' THE SEASON TO GO GREEN
Explore our Revita collection of shampoos and conditioners with our new Earth-friendly aluminum bottles.